June, 2020
New Cortellucci Vaughan Hospital is Officially Announced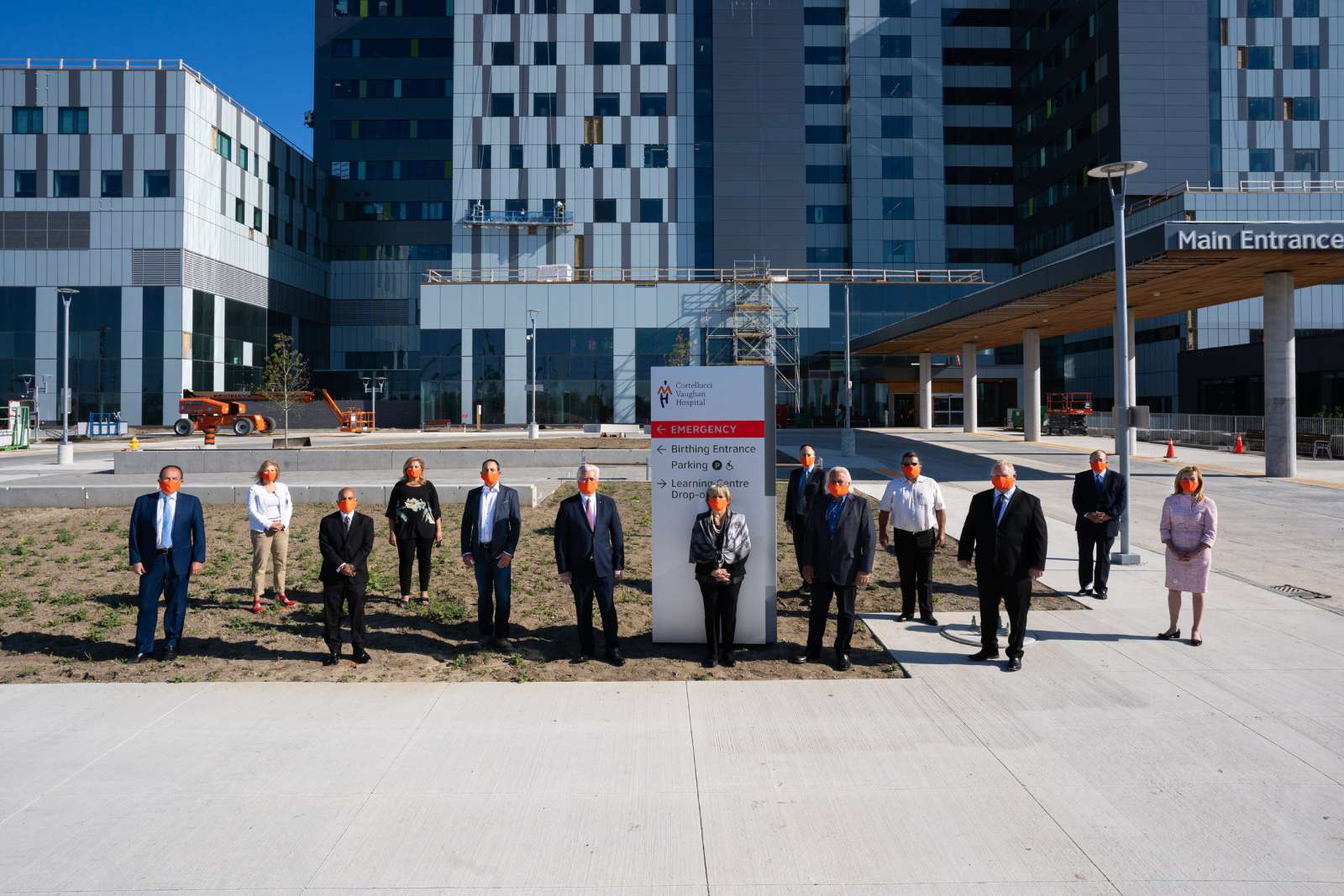 We are so honoured at Cortel Group following the recent announcement regarding the naming of the Cortellucci Vaughan Hospital. This unveiling follows the $40 million donation by the Cortellucci family to Mackenzie Health to build and provide access to healthcare in Vaughan. At Cortel Group, we are dedicated to helping foster our communities and building from the ground up, and we look forward to continuing to do so in the City of Vaughan.
"Having called Vaughan home for the last 25 years, our family feels profoundly grateful to be in a position to give back to our community," said the Cortellucci family. "We're humbled to play a small part in contributing to the creation of a first of its kind smart hospital in Canada, which we hope will benefit Vaughan citizens for many years to come. We also hope this gift embodies the giving spirit of our community and inspires others to join us to transform health care in Canada."
Cortellucci Vaughan Hospital will be the first smart hospital in the country as well as the first new hospital in Ontario in over 30 years. With the addition of this hospital to Vaughan, it will double the communities' access to health care and increase the urgent and emergent care capacity at Mackenzie Health.
To read more about the unveiling and learn about the new hospital, visit the links below: