July, 2020
Abeja District is Buzzing - Tower 1 is Sold Out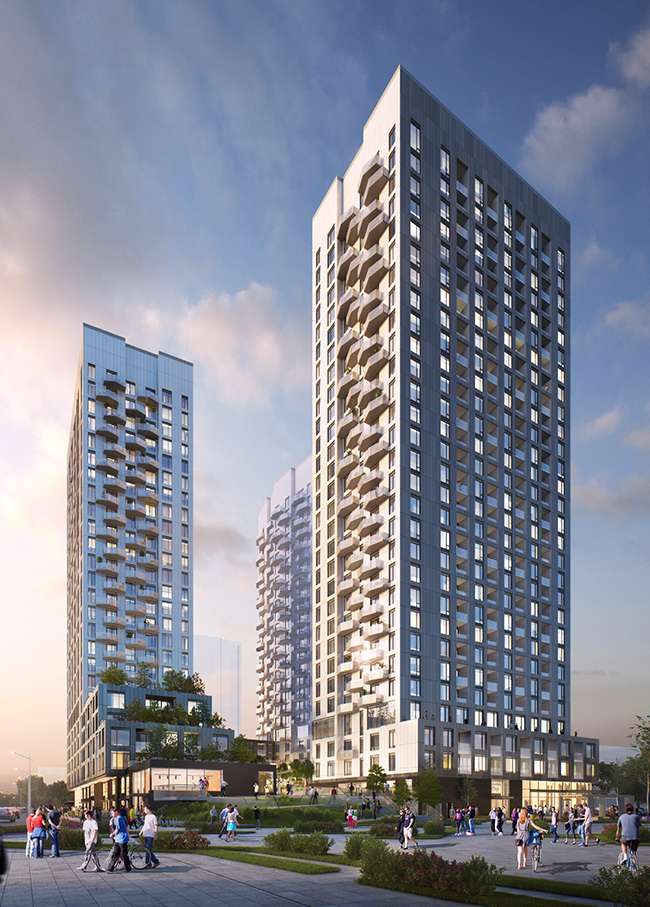 After experiencing HUGE demand, Abeja District Tower 1 is completely sold out. Thank you to everyone for the demand and interest. We are excited to announce Tower 2 is launching soon. This new, Barcelona-inspired hive is located at Jane Street and Rutherford Road. Featuring a mosaic of exciting new residential condos, multi-use and commercial buildings, Abeja District will inject vibrant culture and flair into the neighbourhood surrounding it. Commuting is made easy from Abeja District, with options such as TTC subway transit, VIVA buses, YRT system and Highway 400 nearby. Get outside with parks and trails such as Verde Park and Edgeley Pond & Park just moments away, or get moving at the Vaughan Metropolitan Centre YMCA. There's never a dull moment with Vaughan Mills shopping mall just across the street – one of the best retail destinations in the country with a wide array of dining options.
Abeja is the Spanish word for bee, a name chosen in hopes that it will inspire a hive-like sense of community, bringing unity to a unique group of individuals. Bees can thrive alone, but are far more powerful in groups. We hope to draw on that strength as Abeja District comes together, bringing with it a vibrant energy that Vaughan has never seen before.
Visit abejadistrict.com today to register for floor plans and details for Tower 2, coming soon.