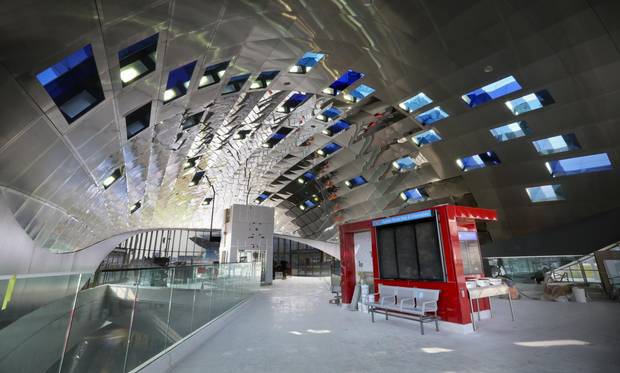 October, 2017
VMC Subway Station – Where Art & Architecture Come Together
Gone are the days when you rode old subway lines that are dark and gloomy and void of anything remotely artistic or worth pondering while you were waiting for the next train. When the new TTC Subway Spadina Line was extended into Vaughan, art and architecture came together to create some very inspiring and elaborate station designs. In a Toronto Star article by Guy Dixon (dated Sept. 29th, 2017) he states, "The Vaughan Metropolitan Centre station, part of the TTC's Yonge-University-Spadina subway extension, incorporates an artistic design by Toronto-based Paul Raff Studio, transforming its ceiling into a display of mirrored panels and windows to create a kind of kaleidoscopic sundial."
These station designs add an urban, artsy feel to the growing Vaughan Metropolitan Centre, a similar goal Cortel Group had when they commissioned a graffiti mural on the Nord Condos hoarding. The VMC station is conveniently steps away from Cortel Group's Nord Condos and Nord Towns, and residents will have easy access to the Toronto downtown core while enjoying art and architecture like never before.
Click here to read the full article
For more information on Cortel Group's exciting new developments, visit nordcondos.ca and nordtowns.ca.