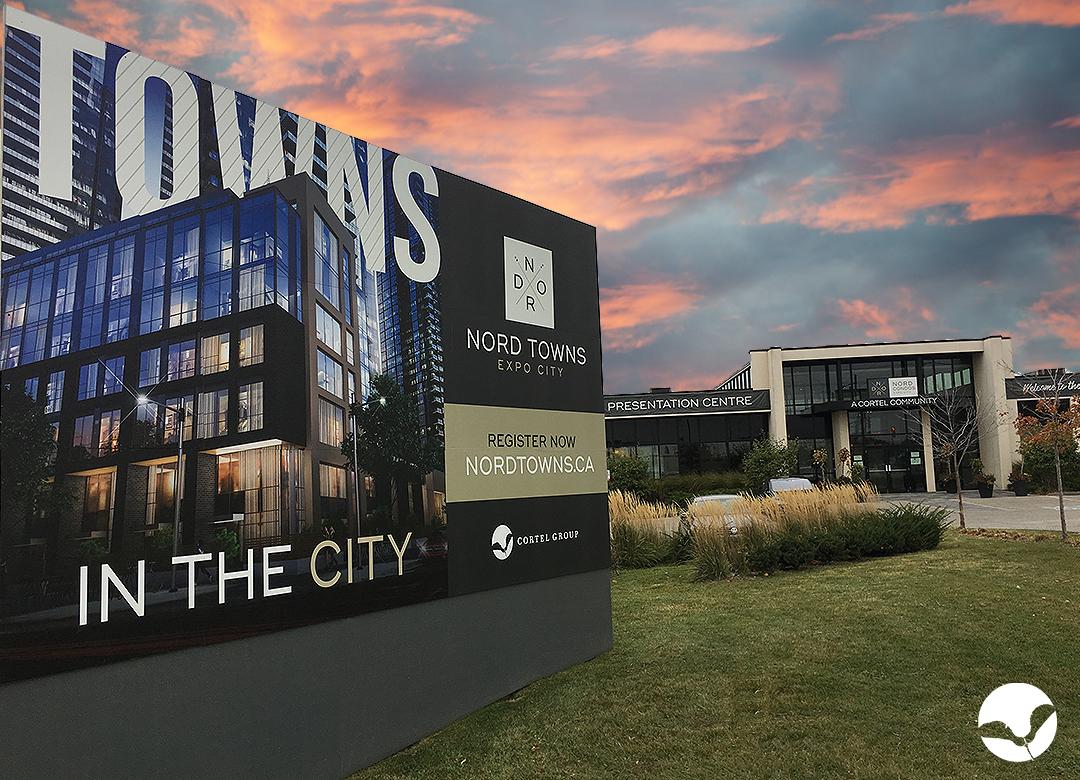 November , 2017
Grand Opening of Nord Towns
This Saturday (November 4th) at 12pm, The Cortel Group is excited to welcome you to the GRAND OPENING of Nord Towns.
These towns offer a rare opportunity to combine the best of everything – lowrise living, condo amenities and an unbeatable location in the heart of Vaughan. However, there are only 22 units available, so make sure you don't miss out!
Nord Towns' two-storey designs range from 1,220 – 1,354 sq. ft., with 2 beds, 2.5 baths and an option with a den. Whether you want to enjoy some quiet time or entertain many throughout the beautiful open-concept main floor – these towns are expertly designed by Tomas Pearce so you're ready for anything.
In addition to enjoying your luxuriously-designed townhome, you can step into Nord Condos, where you will have full access to all of the building's amenities. Practice a healthy lifestyle in our Fitness Centre, Aqua Oasis or Yoga Studio. Share moments with friends and family in the Party Lounge, Cinema or Recreation Room. Make your day-to-day activities convenient with the Pet Spa and Chef Space. You'll always have plenty to do without even needing to step outside your home!
Nord Towns are located in the Vaughan Metropolitan Centre. The VMC Subway Station is only minutes away by foot, offering TTC access to the entire city of Toronto, while Highway 7 will offer abundant VIVA bus service across York Region. Highway 7, 407 and 400 are all within 2 KM's! Whether you have a car or not, there is no better place to live from a commuting standpoint. The new heart of Vaughan will be 442 acres, featuring office space, retail and recreational space. Edgeley Pond & Park is just outside your front door, and will be the largest open space, city-owned park in the VMC. Enjoy the view and the convenience in this ideal spot!
If you're looking to plant roots in a new home in Vaughan, and in the VMC in particular, there is no better opportunity for you than Nord Towns, brought to you by Cortel Group.
Join us at noon on Saturday, November 4th and don't miss out!
Visit nordtowns.ca for more information.