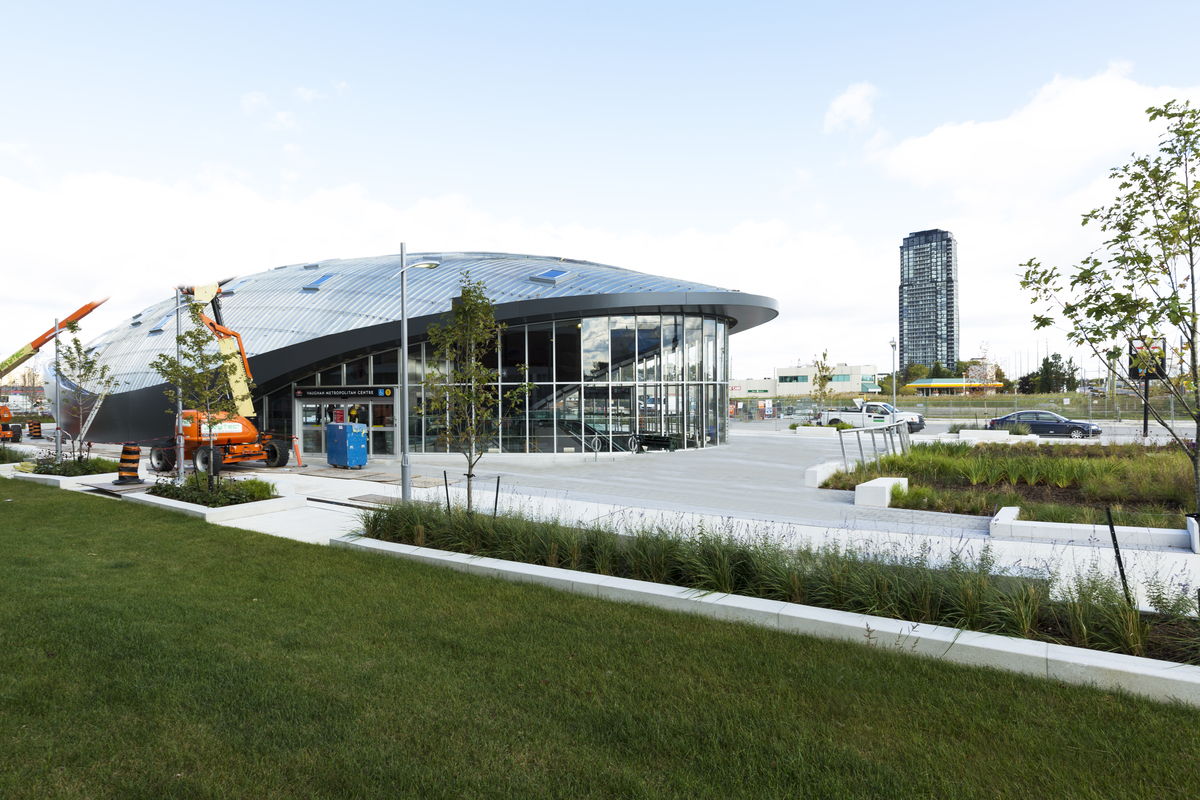 November, 2017
Live in One of the Four Most Financially Invested Areas in the GTA – Vaughan's VMC
A recent report by Avision Young identifies Vaughan's Metropolitan Centre (VMC) as one of the fastest growing areas north of the GTA. Strategically positioned within these 100 acres of development of the VMC is Cortel Group's NORD Condos and Towns Development. The VMC is set to become a major transit hub in the next few years according to Avison's report.
Marked as one of four areas for explosive growth, the VMC will continue to receive provincial government funding for infrastructure. As urban sprawl moves further to the north, transit systems are developed and infrastructure put in place to accommodate commuters and the growth in population. According to the report, areas close to transit is also expected to increase both commercial and residential property investment.
With the rising costs of real-estate in downtown Toronto, suburbs like Vaughan are tipping the scales in both real-estate opportunities therefore demanding a more cohesive and expanded infrastructure. Young professionals who chose to live within Vaughan's VMC will be close to countless amenities and services. "The area will be a true live-work-play node, completely with employment, entertainment, residences and community programs like YMCA, a library, public and event spaces, recreational trails and green spaces/parks" says the report.
Cortel Group, is a major residential/commercial partner in the development of the VMC and offers a condo and towns development right at the VMC. The future vision of the VMC is the creation of that transit-oriented central zone - a high quality urban centre in a suburban area. People will be able to walk and take transit to meet their daily needs with a system that provides inter-regional connectivity.
In terms of transit services, The VMC will have access to VIVAnext's Highway 7 rapid way, the first phase opening in December 2017 and will include three stations located at the VMC that will link Markham and Vaughan. The TTC's Toronto-York-Spadina line extension includes a station in the VMC as well.
Cortel's NORD Condos and Towns development is the place to be with access to a lifestyle that is the epitome of convenience. Close to transit and amenities you'll only be able to find within the VMC both NORD Condos and Towns is a fantastic investment, well positioned and strategically. It makes sense to choose to live here.
Limited units are available at Nord Condos and Nord Towns, so visit our presentation centre to purchase today!