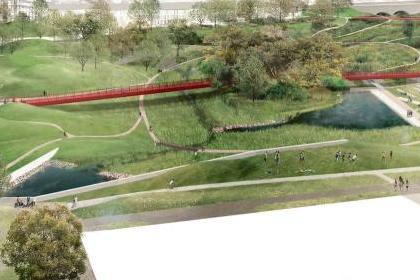 December, 2017
Coming Soon to the Vaughan Metropolitan Centre – Edgeley Pond & Park
The Future is Here
As a major developer of the VMC, Cortel Group continues to create residential and commercial opportunities that have already begun to shape the new landscape of the area and it would not be complete without green spaces to balance out the environment. The City of Vaughan has committed to a new project that will enhance the new downtown, the revitalization of Edgeley Pond, located just east of Jane Street and north of Highway 7. Edgeley Pond is a combination of Black Creek mixed with storm water runoff creating a wetland environment including an island with Red Oak trees in excess of two-hundred years old.
Edgeley Pond & Park – The Ultimate Green Space
In an effort to preserve the natural habitat of the area, Vaughan will create an attractive public space while improving the quality of urban storm water and the management of 767 hectares of the Black Creek sub-watershed. To ensure proper and efficient development of the site at Edgeley Pond, the City of Vaughan has retained the team of DTAH and WSP to design a new park that incorporates an enhanced Edgeley Pond. The design for Edgeley Pond & Park began in October 2016, with an aggressive timeline that aims for a completed park space by spring 2018. Three concepts were modelled and presented in February 2017 that included six goals:

To design a park for the future
To celebrate storm water
To establish habitat, enhance ecology, educate and inform
To create new connections
To activate and create new opportunities
To create an iconic VMC park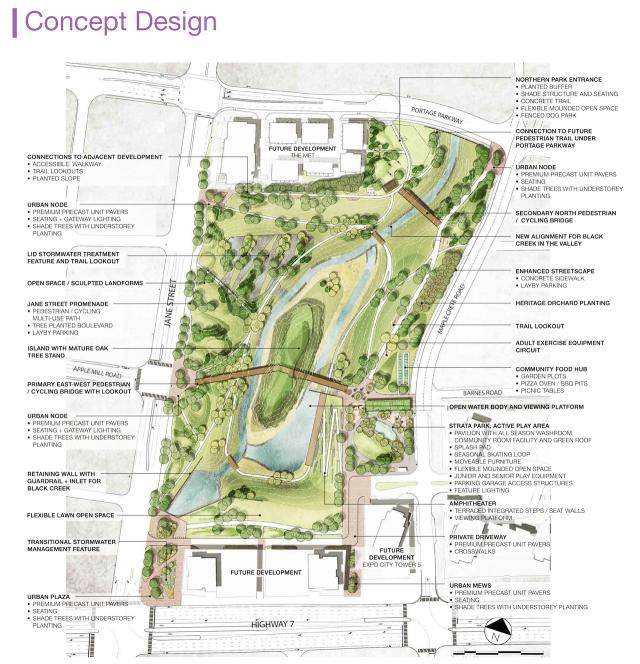 Edgeley Pond & Park – One of a Kind
When all is said and done, this beautiful pond and park will be the envy of the neighbourhood. Some of the features to look forward to are sculpted landforms, a "strata park" with active use areas like a skating loop, splash pad, play equipment, all-season washroom, and community room pavilion. Community gardens will also be designed in the park pavilion north of the active use areas, while an informal amphitheater is to be built next to the open water body in the park's southeast corner. The standout feature will be an east-west pedestrian/cycle bridge connecting Applemill Road and Jane Street to Maplecrete Road. A shorter secondary bridge of similar design will be built at the north end of the park near Portage Parkway. See Map.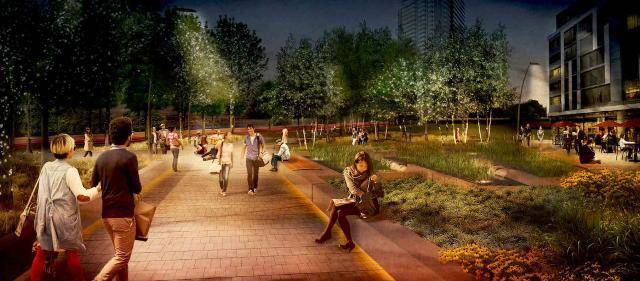 Good News for Cortel's Nord Condo and Town Residents
As the VMC's first residential neighbourhood, Edgeley Pond and Park will become the heart of the community and a signature amenity for the residents at Cortel's Nord Condos and Towns. Edgeley Pond & Park will not only create an aesthetically pleasing landscape but will provide hours of enjoyment all year round and add value to your condo or town home. Both couples and families will be able to access the park and join their neighbours to create a community with a sense of pride and ownership.

For more information on Nord Condos and Towns, visit www.nordcondos.ca and www.nordtowns.ca.