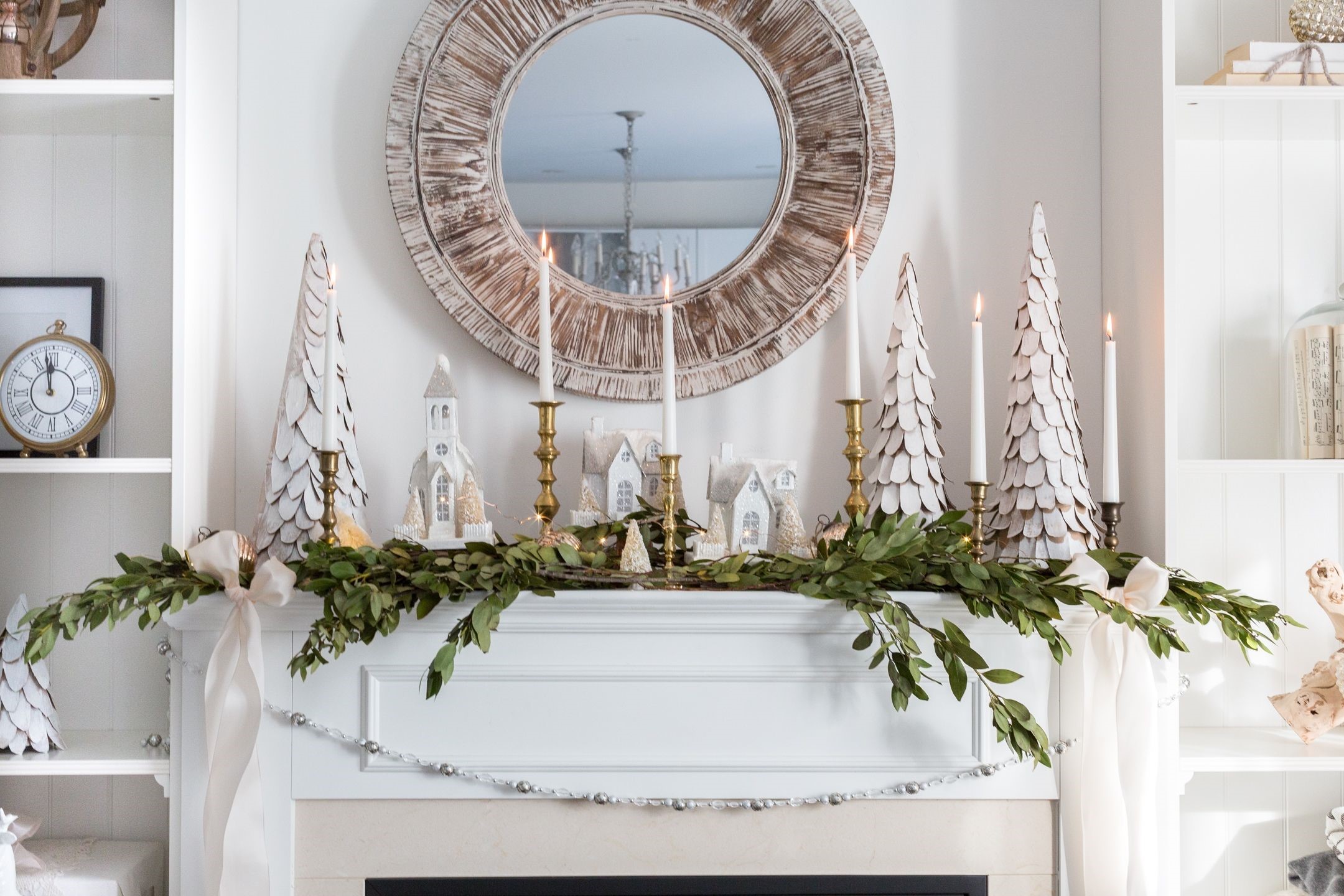 December, 2017
Deck the Halls – 10 Perfect Little Ideas for Decorating Your Condo
Add some fa la la la la to your condo for the holidays. No matter how you celebrate, these ideas will help you get into the spirit of the season.
The front door – Just because you live in a condo doesn't mean you can't hang a wreath on your door. There are plenty of gadgets for hanging a wreath that can be removable once the wreath comes down. Here, you may have to opt for something artificial. You won't want to clean up all the bits and pieces of dried pine or cedar needles.
If you have an entrance piece, decorate it! This is the display that people will see first and one that YOU will enjoy every time you leave and come home. If you have a mirror, hanging a wreath takes up no extra space. Add a grouping of candles on a mirrored tray or some evergreens.

Opt for a small tree. It can still be the piece du resistance in all its petite glory. String lights in the colour of choice and add bite size ornaments. If your décor style is minimalist, go with simple drama, if it's traditional follow suit. Either way you can't go wrong.

The mantle – If the mantle is the main attraction in the room go all out here! From trees, to candles to snowmen or nutcrackers the ideas are endless. Adding a little merry and bright will get you in the holiday spirit in no time. Continue your theme here if you like but don't be stingy on the mantle if you have one.

Hang a small wreath on your windows. It's a nice touch and adds a bit of sparkle at night and a festive detail during the day.

Add evergreen branches in vases on a window ledge or bar cart. Perfect for a side table. Use vase sizes that are ideal for the space.

One of the most visited rooms is the powder room. Add a little holiday décor that is just enough to make it festive. Perhaps a scented candle, a jar with gold or silver ornaments, a small vase with evergreens and a branch of holly can go a long way.
For the table – Add a holiday runner that is in keeping with your theme and décor. A floral centerpiece or candles that can be lit and easily replaced will create a cozy atmosphere at night and accentuates your décor by day. Takes no extra room to do this!
Coffee table décor – Once again some greens or artificial garland with a strand of twinkly lights can warm up any tabletop and is perfect as you serve drinks or snacks.
Pillows and throws – Nothing says cozy up like a beautiful holiday throw and a couple of festive themed pillows. Whether your style is au natural, woodsy, traditional or modern, designs galore are out there waiting for you to snag one up and make your room complete.