March, 2021
Cortellucci Vaughan Hospital opens to treat COVID-19 patients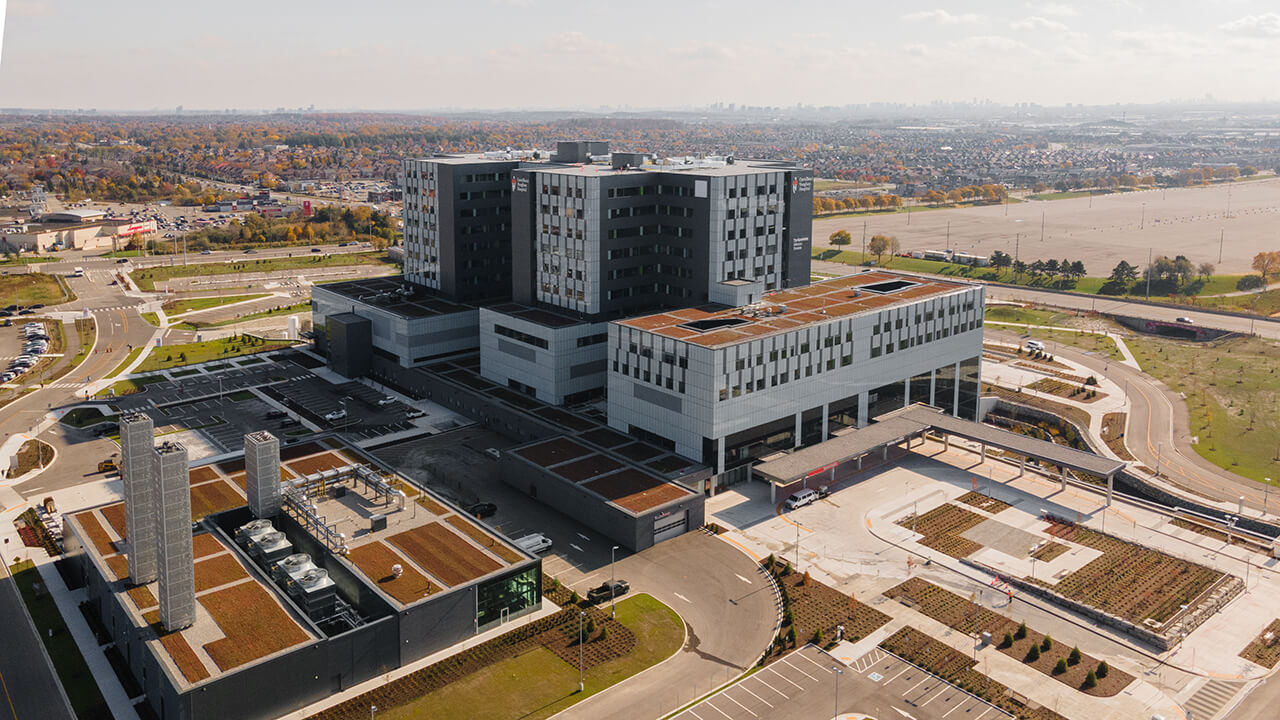 The new Cortellucci Vaughan Hospital has become Ontario's first dedicated treatment hub for COVID-19 patients.
At the beginning of February, the hospital opened 35 Intensive Care Unit (ICU) beds and 150 general internal medicine beds, all earmarked for COVID-19 patients.
At the time of the opening, Canadian Press reported that there were 926 people across the province hospitalized with COVID-19. About 335 of them were in intensive care, and 233 were on a ventilator.
This opening increases the capacity of Ontario healthcare system which has come under significant strain during this pandemic.
The $1.7 billion Vaughan facility has been called one of the first smart hospitals in the province. When it is fully operational, it will have 342 beds, 150 acute care beds, and space for 35 ICU patients. It will also employ about 1,000 people.
Altaf Stationwala, the CEO of Mackenzie Health, gave CTV News a tour of the facility to show off the hospital's smart features, including notification systems that go straight to healthcare workers' phones, sophisticated ventilation mechanisms for infection control, and machines that can determine if hands have been properly sanitized.
CP24 reported that it is the first entirely new hospital to add new bed capacity to Ontario's healthcare system in nearly 30 years. Many new hospitals have only replaced outdated facilities.
Right now, the hospital is focused exclusively on COVID patients and expanding ICU capacity. The ER and other departments will open once the effects of the pandemic have subsided and healthcare capacity issues have stabilized. Read more press articles below: