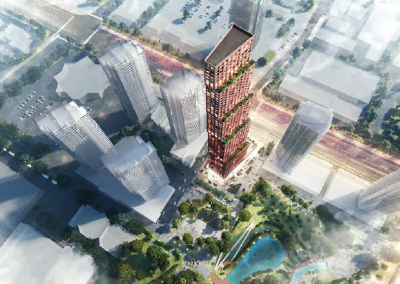 June, 2018
Spring 2018 Newsletter
"When you take the time to nurture a seed you can unlock its potential to grow."
– ROMINA CORTELLUCCI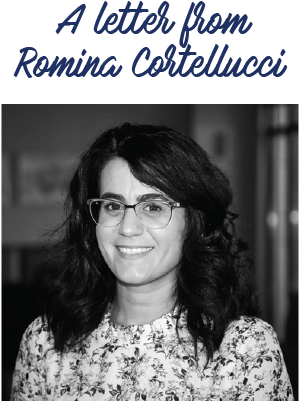 Take a journey outdoors and explore the beauty within our Canadian landscape. I encourage you to do more things that make you forget to check your phone. In doing so, check in with yourself. It is through these quick mediations, we can reset our life and well-being.
Our mental and physical health are so intertwined and require maintenance throughout the year just as a home would. A spring cleaning helps to declutter
a chaotic home. By ridding a space of excess material goods we create efficient spaces. Remove any baggage with the power to drain your energy.
Finally, remember words have power. If speaking kindly to plants helps them grow, imagine what speaking kindly to humans can do. A daily practice of positivity allows us to cultivate a kind heart within ourselves and each other. When you take the time to nurture a seed you can unlock its potential to grow.
Our Cortel supporters allow us the opportunity to plant our seeds, through positive reinforcement and investment in our projects. As I look outside, the Nord Condos site is rising from the earth and growing daily. For this we are forever grateful, your belief in our projects allows a positive environment for your future home.

SINCERELY,
ROMINA CORTELLUCCI

Head of Marketing & Sales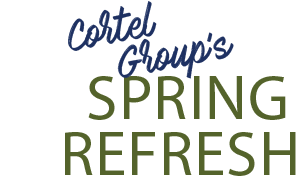 Sunnier days are here to stay! As nature continues to bloom we now approach life with a brightened disposition and a reenergized state. At this time the word meraki [may-rah-kee] comes to mind. The definition of meraki is to do something with your soul, creativity, or love. In other words, to put "something of yourself" in your work or project, whatever it may be.
Feeling rejuvenated will now allow you to get outdoors and stay active. Catch up on long forgotten New Year's resolutions. Take on hobbies or creative projects once more with a fresh mind and direction. Use the fresh air and take time to enjoy Mother Nature, whether through your backyard, balcony or neighbourhood parks and trails. Perhaps, consider refreshing and preparing your home for the summer months and BBQ season!

Here at Cortel we are also taking a meraki approach and are pleased to announce the great strides we are making in all our projects. Activity is afoot in Nord Condos & Towns in Vaughan and Oak & Co in Oakville.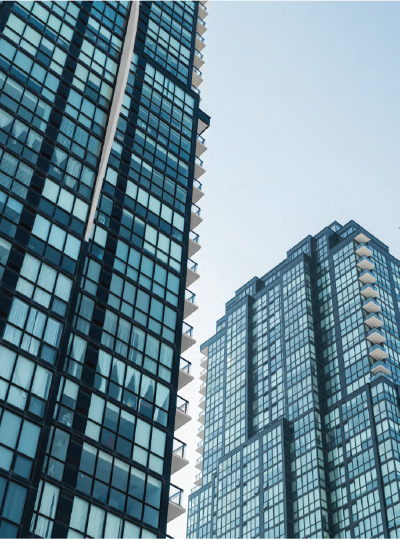 A Once in a Lifetime Opportunity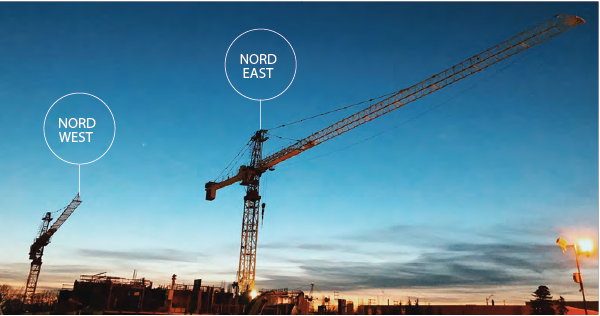 Nord Condos & Towns is reaching new levels, and we're happy to announce that construction is above grade. It won't be long until you begin to see the building take shape. In the heart of Vaughan's downtown core, located at the crossroads of Highway 7 and 400, Nord Condos & Towns will be steps away from the new TTC station and VIVA station. You'll not only experience the excitement of this vibrant city you'll be right in the centre of the bustling Vaughan Metropolitan Centre. Nord Condos & Towns has everything you need: luxury condos, great shopping, restaurants and cafes, office towers, acres of green space, bike paths, recreation and more.

Be sure to inquire as available units are limited. While others are cancelling projects, Nord Condos & Towns is here to stay. We have made our commitment to you and the community and will see this project to its completion. Have confidence in one of this city's most dedicated and results driven builders – Cortel Group!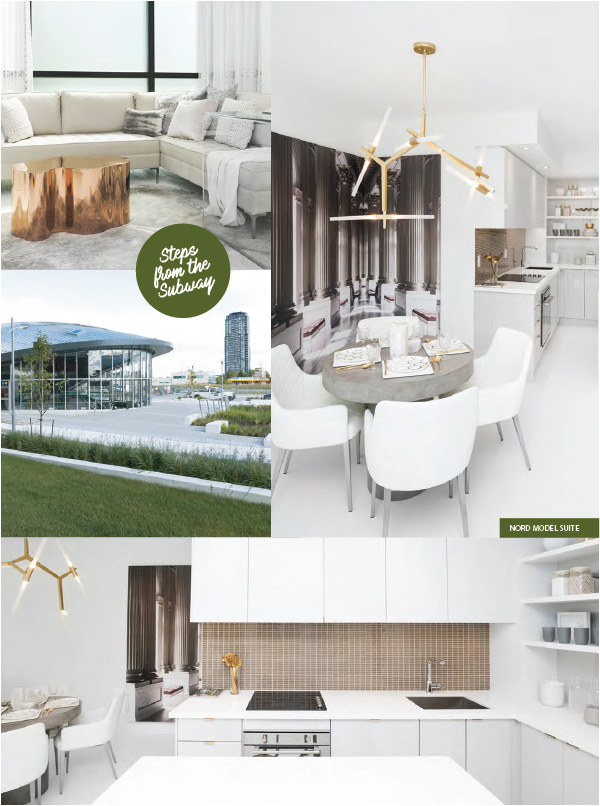 Oakville's Newest Urban Village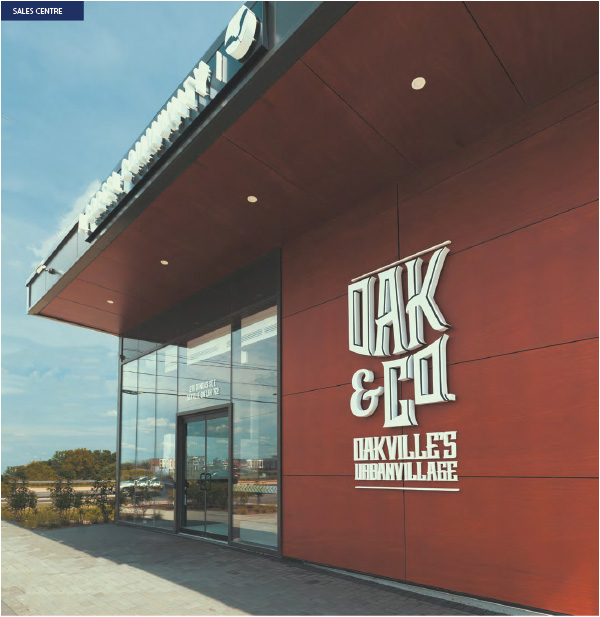 Selling at Oak & Co Tower 1 & 2 is going fast! The building will begin to take shape as construction is beginning shortly. Act now and you can live just a short 30 minutes from the city of Toronto in Oakville's up and coming neighborhood – the Uptown Core.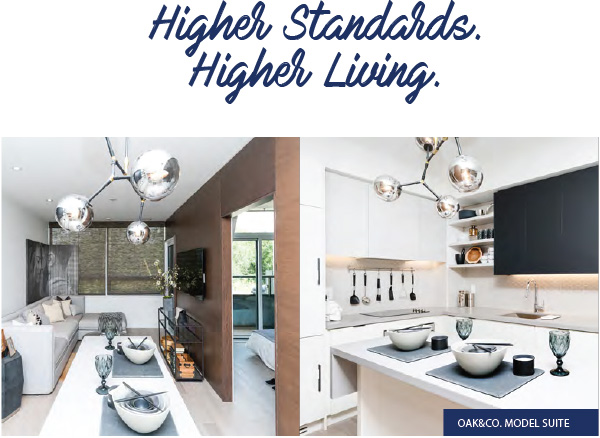 Live next to Oak Park Shopping Centre, golf courses, schools and parks – totally living in the lap of convenience. You will be close to all main transportation routes like highways 401, 403, 407 and just minutes from the QEW. As one of the tallest towers planned for the Uptown Core, Oak & Co stands tall above all others with country club inspired amenities, stunning city views, and luxury living. Indoor amenities surpass any low-rise condos in the area. You can enjoy a rooftop pool, fitness centre, chef's table kitchen and wine bar, a kid's zone, party room, guest suites and much more.

Designed by renowned architects Zeidler Partnerships and interior designers Tomas Pearce, Oak & Co delivers on luxury without minimizing convenience. All you need and more is waiting for you at Oak & Co, Oakville's newest urban village.

FOR MORE INFORMATION ON OAK&CO, VISIT OUR WEBSITE
OAKANDCO.CA
Expo City Makes Its Mark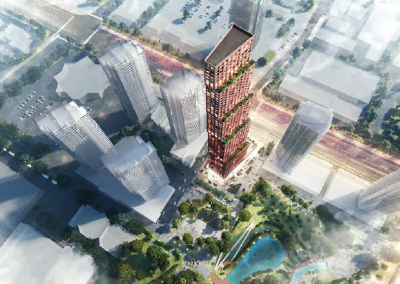 Another structural phenomenon is in the works at Expo City. The Final Tower (Tower 5) is on the way and we ensure this one is worth waiting for! If you have been waiting for a unique, high end, eye-catching building to call home, The Final Tower is the one for you. This beautiful complex will be located beside Expo City and Nord Condos. It will overlook the upcoming Edgeley Pond and Park, a wonderful green space in the city centre.

A city landmark, the unique tower will bear a prestigious name. There is still some anonymity in the name of Tower 5, stay tuned for its official launch. All will be revealed very soon! Register today to be among the first to learn more about Cortel's exciting Vaughan tower.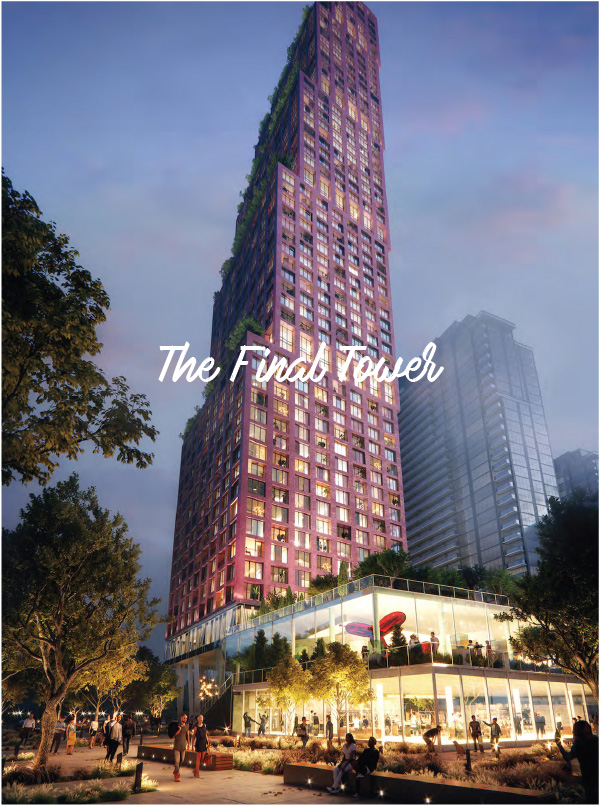 CONDO LIVING AND ELECTRIC CARS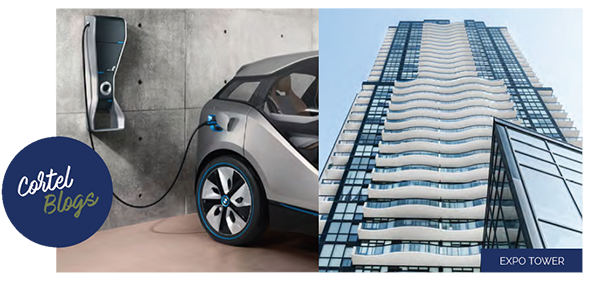 Ever since their introduction to the marketplace, electric vehicle (EV) demand has continued to climb. According to plugndrive.ca, "In 2017, electric vehicle sales in Canada experienced a 56% growth increase and this upward trend is expected to continue." The Cortel Group recognizes the demographic for both condominium owners and intenders, and electric vehicles leans towards young couples and urban professionals.

When you have both these groups considering both EV and condo living, there are several factors to consider. If this is you, read more on the Cortel Group blog page - Condo Living and Electric Cars. While you're on our blog page be sure to read about 6 more ways to make your home smarter describing great ways to utilize the latest in digital technology.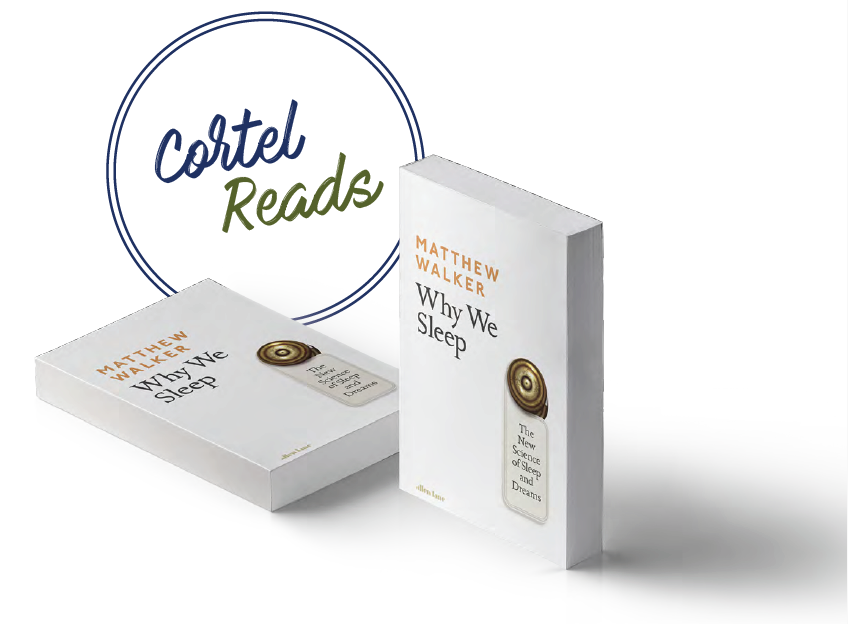 Why We Sleep

If you're looking for a great book to read this summer add "Why we Sleep" - The New Science of Sleep & Dreams by Matthew Walker, to your list. As a recommendation from our Vice President, Peter Cortellucci, "use it to harness the power of your sleep as it provides innumerable health benefits! This book is a great resource and I found it not only interesting but invaluable."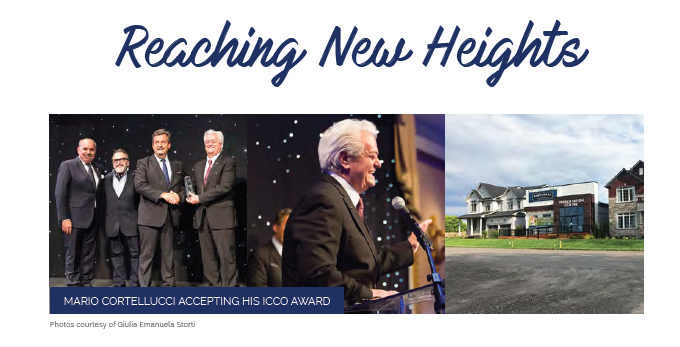 Our dedication is leading us to achieve tremendous success in building both commercial and residential communities. Hard work by all of our staff continues to shine through many aspects of the company garnering us an excellent reputation. We're happy to share one of the sites we helped develop, Highlands of Millbrook won the prestigious Peterborough Kawartha Home Builders Awards for top builder in the best model home, sales centre and ad campaign category. The award-winning site is being built by Pristine Homes and Bromine Homes, but the initial land development was taken on by Cortel. Together we helped in planting the seed to make a flourishing community grow.

Cortel was also recognized within by the builder community, as a finalist at the BILD Awards displaying the best overall marketing campaign for our condominium project, Nord Condos. The excitement does not end there - it is our pleasure to announce Cortel founder and President Mario Cortellucci recently received an Italian Chamber of Commerce of Ontario (ICCO) Award for Building Excellence to honor his professionalism, integrity, and devotion to his work. Cortel Group continues to aim high in 2018 in all our endeavors to ensure excellence in quality, craftsmanship and innovation.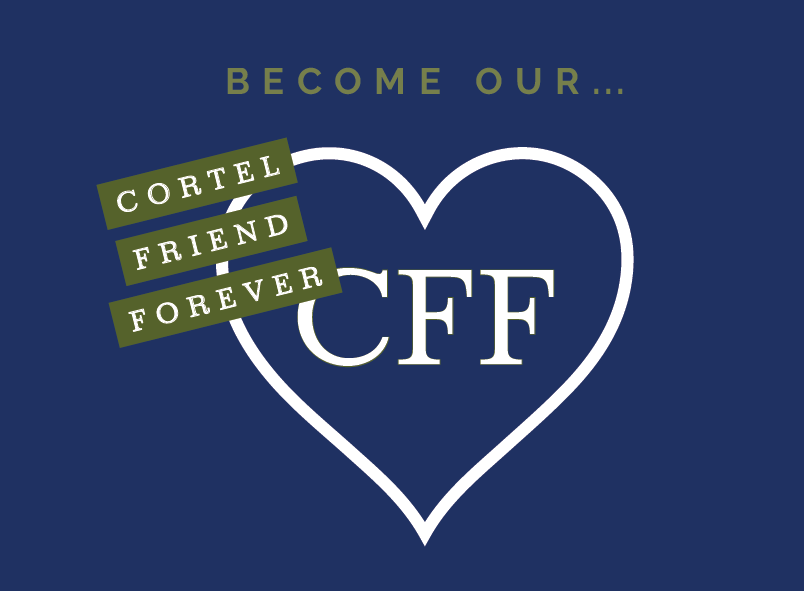 As our projects continue to grow and new sites begin to launch, it is time you received all the benefits of being our friend. We want to invite you to become our Cortel Friend Forever (CFF). As our CFF, you will be the first to receive all of the latest information about The Final Tower, its name, amenities and all the upcoming pre-launch and launch events. When sales begin, you'll be granted an exclusive spot at the front of the line. We are confident that you won't want to miss out on even the smallest detail of this beautiful new complex. Signing up to be our CFF will keep you informed every step of the way with all our future developments, like friends with benefits, but something you won't regret.