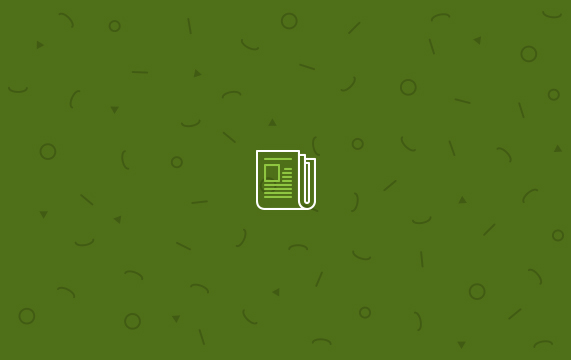 September 2011
On Track for Positive Growth
The City of Vaughan has a plan, and part of that plan is to establish a downtown development that will become the heart of this growing metropolis. The Vaughan Metropolitan Centre is the largest initiative in the city's history.
Stretching from west of Weston Road to east of Jane Street and centralized near Highway 7, the development project will offer an extensive list of amenities conducive to an urban lifestyle. Included will be pedestrian shopping areas and urban squares, as well as business offices, residences, entertainment and cultural facilities.
Vaughan has positioned itself in a strong and stable environment, and promotes low taxes and an abundance of land, along with a positive lifestyle and a pro-business attitude. It boasts one of the most dynamic industrial and commercial real estate settings in the Great Toronto Area, offering companies a competitive edge for securing new businesses.
This, of course, equals positive growth, which includes new jobs and residential units. By the year 2031, the Vaughan Metropolitan Centre is expected to encompass a boundary of 179 hectares, and will initiate a minimum of 11,500 job, 5,000 new office positions, and 1,500 retail and service opportunities.
By 2015, the Vaughan Metropolitan Centre will be fully integrated with the rest of the Greater Toronto Area. The extended Toronto-York Spadina Subway line will whisk customers, clients and employees to the new downtown VMC. The 8.6-kilometre extension is regionally, provincially and federally funded to the tune of $2 billion dollars. The new subway terminal at Avenue 7 (Highway 7) will link downtown Toronto and York University to the Vaughan Metropolitan Centre and will be regarded as an important transportation corridor.
The foundation was laid for a great city 150 years ago, but it was only 20 years ago in 1991 that Vaughan was designated as a city. "At that time, our population stood at just over 111,000," says Mayor Maurizio Bevilacqua. "Twenty years later, we have tripled that, as our population exceeds 300,000. And in another 20 years, it is expected that we will surpass 418,000."
Prior to being elected as Mayor in December 2010, Bevilacqua was a member of parliament and former cabinet minister serving the area for 22 years, and is dedicated to the betterment of the City of Vaughan.
Integrated into the new Vaughan Metropolitan Centre will be the master-planned Expo City project by the Cortel Group. This development is committed to preservation and sustainability to ensure low impact on the surrounding region. Many features will be incorporated to maintain an ecological balance. Residents will enjoy the benefit of accessing the new Vaughan Metropolitan Station at Highway 7 and Jane Street. This link will make it possible to travel hassle-free from EXPO to Toronto's financial district."This project will mark the beginning of an important era in the city's history. It will set the standard for future development in the downtown core and will embody the essence of our city's transformation from a suburban municipality to a world-class city," says Bevilacqua. "I believe that this is a wonderful opportunity to showcase the ability to build a community which highlights elegance, innovation and promotes a quality of life where residents can truly enjoy the Vaughan experience!"
Bevilacqua believes in the Vaughan Advantage, which includes a great location and accessibility to world markets with only a 20-minute drive to the country's busiest airport. In addition, Vaughan boasts the convenience of major highways, the new subway extension and bus rapidways. The diverse population includes people from around the world, many of whom are university educated. And Bevilacqua goes on to point out that Vaughan has one of the lowest property taxes in York Region and the GTA, and consistently provides high quality service to its residents.
Vaughan claims to have close to 200 million dollars in reserves, providing the city with the financial stability to handle an economic downtown, and placing them in an enviable position to maintain their infrastructure.
More than 9,000 businesses are cur-rently in operation in Vaughan, and more than 60 major companies have based their Canadian, or world, headquarters in the city. "We are a city that encourages innovation and opportunity, and wel-comes new business investment," says Bevilacqua. "The entrepreneurial spirit is very strong here, and we have no shortage of corporate pioneers."
Condolifemag.com - September 2011 -

Warning: Invalid argument supplied for foreach() in /volume2/www/html/cortelgroup.com/news-single.php on line 72