November, 2021
An Introduction to The Cortel Collection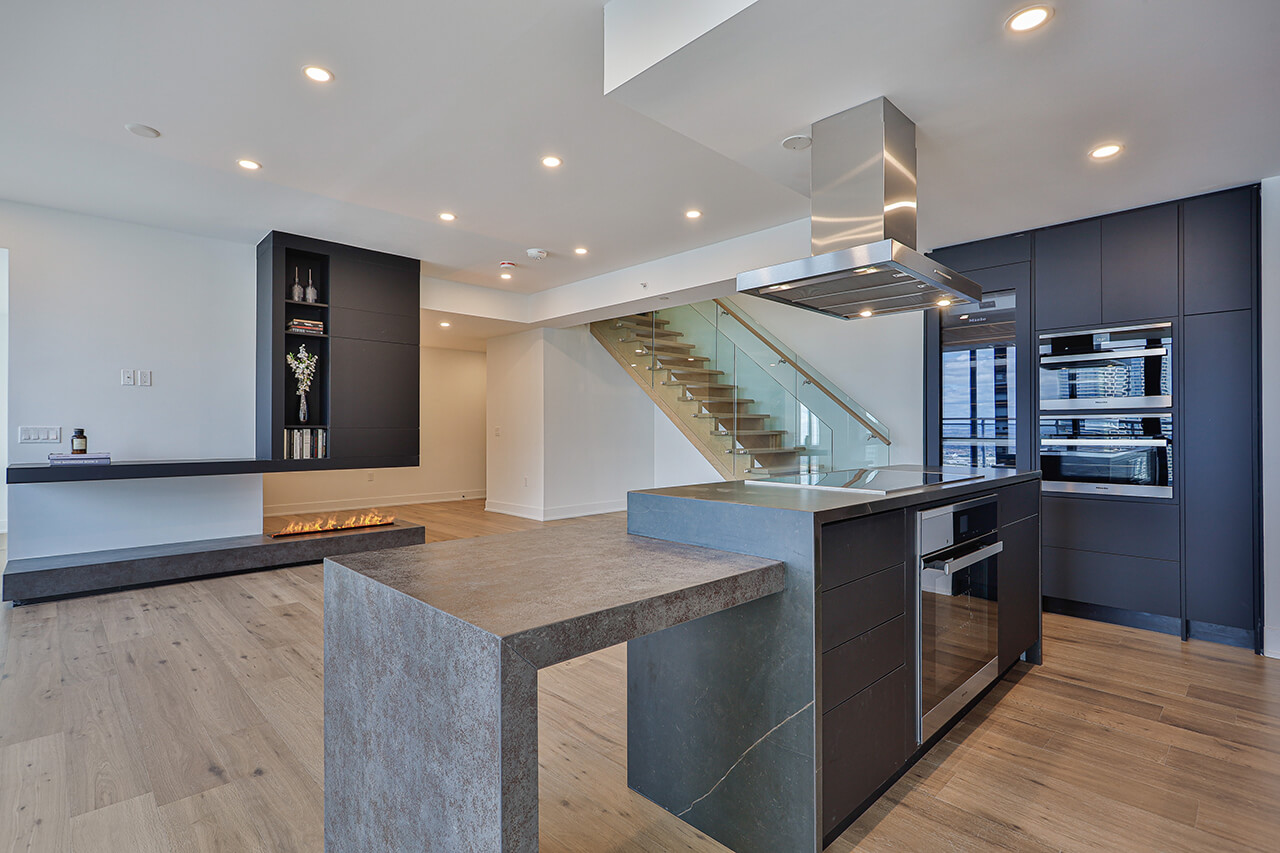 The Cortel Collection is our premier series of townhouses, lofts and penthouses, the most luxurious offerings in an exceptional portfolio of homes in the GTA.
The collection built on three central ideas: Opulence, distinction, and balance. Opulence, for the decadent material selection and refined design; distinction, for the exquisite attention to detail that makes each home in the collection one-of-a-kind; and balance, for our commitment to ensuring these high-end homes are as livable as they are luxurious.
At Nord, in the Vaughan Metropolitan Centre (VMC), the Cortel Collection townhomes are a rare opportunity for low-rise living in the VMC, sitting ground-level and sharing the same upscale condominium amenities.
On the highest floors of Nord, the Cortel Collection penthouses are two floors, open-concept layouts with floor-to-ceiling windows taking in the sights of the GTA. Coming in two- and three-bedroom configurations, these penthouses feature a grand fireplace and their own chef-inspired kitchen and island with beautifully crafted marble and ceramic tiles.
Then, in the heart of Oakville's uptown core, there's Oak & Co. This buzzworthy new community is almost sold out but a few Cortel Collection lofts still remain. Park views, spacious terraces and access to the condominium amenities are just a few of the incredible features. These lofts have 9' ceilings, chic flooring, and two underground parking spots. A pantry, den, and library addition are also available for select models.
Each product in this collection offers homeowners something rare. Its contemporary design redefines the standard of luxury craftmanship with clean cut finishes, large glass windows, and timeless details. Some of the Collection's additional features include designer Tomas Pearce's signature contemporary cabinetry, premium stainless-steel appliances, and customizable options for your kitchen countertops, ceramic bathroom tiles, and more.
To learn more about the Collection and to buy now, visit cortelcollection.com.