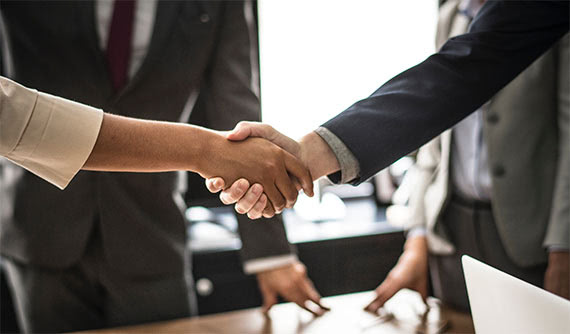 Experience the Difference, Go to the Source
4 Reasons to Purchase Directly from Cortel Group
Making the move to a new home, while exciting and life changing, can also be an incredibly stressful time. Whether you are downsizing or a first-time buyer, the process can be seamless and simple if you go to the right source. Luckily, there is a place you can go to receive the lowest cost for your new home, gain VIP access to updates, information and more: right here, with Cortel!
1. Best Price & Benefits:
By choosing to purchase your new home directly from Cortel, our experienced and knowledgeable staff can help to ensure that you get the most value for your money. You'll have the benefit of one-on-one communication to discuss pricing breakdowns in detail and help you save on what really matters.
2. True VIP Access:
Another benefit to buying directly from Cortel is gaining VIP access when sales begin. You'll be at the front of the line when it's time to choose a unit, meaning you'll have first pick before all non-registered buyers.
3. Direct & Accurate Knowledge:
The advantage to buying directly from the source is getting 100% reliable information about our locations and product from our knowledgeable staff. Our team is here to answer any questions or concerns you may have about your move. Whether you are unsure if it's the right time to buy, or if the location is right for you, we will always provide you with honest and dependable information to support your decision. Below are some interesting points that can help you gain more knowledge about buying with Cortel.
It's best to invest in real estate especially in the Vaughan area as the city is rapidly growing and more job opportunities will arise. Also, the transit system is currently improving with more bus stops and the new TTC subway extension line being added, making for an easier commute.
Purchasers should set aside approximately 5% (from the purchase price) for their closing costs.
First-Time Buyers - Make sure you take advantage of all the first-time home buyer rebates (ie. Land Transfer Tax Rebate). You can withdraw up to $25k of the money within the calendar year in RRSP account for the HBP without penalty and you have 15 years to repay it! Budget another 4% of the purchase price for closing cost and décor selections.
Downsizers - Condo living is a different lifestyle than living in a house. There is less maintenance required and amenities are available within the building. The space is smaller and it may take some time to adjust, but you'll be gaining convenience and security!
4. Up to Date Info:
We are the source many rely upon to deliver their next home. Cortel will keep you informed throughout the building process, from our ground-breaking to the first move-in, let us bring you along each building's journey. From EXPO City to CG Tower to NORD and Oak&Co, all of our exciting projects are a perfect example of what you can expect from Cortel Group.
Please visit our website for more information about all of our previous, current and upcoming communities! http://cortelgroup.com/projects.php